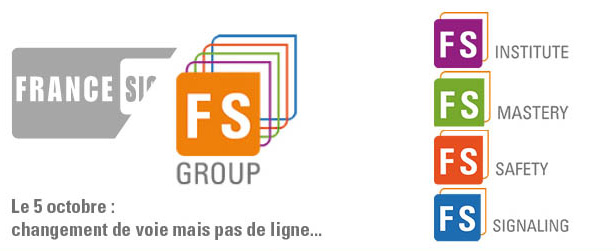 22/10/2015
Why the change of name?
We wanted to give our Company a new identity, to tie in with our objective of making France Signalisation a group successfully operating across different industries throughout the world.
FS is a short and powerful name, the abbreviation of France Signalisation. The names of the subsidiaries which make up the group all begin by FS.
FS also illustrates a determination to have simple, usable and comprehensible brands worldwide.